The Mindful Leader: An interview with Martin Shain, S.J.D. on the research evidence for mindful and careful leaders in creating psychologically safe workplaces.
What does it mean to be mindful as a leader, and how does this benefit your workplace? How does mindful leadership help to create psychologically safe workplaces? With funding from Canada Life, BCalm embarked on a project earlier this year to answer these questions. The first part of this project is a paper by Martin Shain which is a commentary on the literature in this area to date. Through an interview with Mary Ann Baynton, he will share his insights and best advice for leaders. The paper from which his commentary is drawn will be released at the conference. 
Martin collaborated with mindfulness facilitators, Lisa Baylis and Pippa Rowcliffe on this project, called "A Meeting of Minds." Lisa and Pippa will not be at the conference in person but will make an appearance! You'll have to be there to find out how! 
Bonus mindful leadership post-conference webinars will be announced! 
Beyond the paper that Martin will share, we will introduce you to a series of free, live mindful leadership webinars that will be offered as post-conference sessions. Come and join us on November 10th to find out about this exciting project, learn about what is being called for by leaders at this moment in history and how you can use mindfulness as a foundation to build a compassionate organizational culture.

Leadership & Learning: Ways of Being & Becoming a Mindful Workplace
Mindful leadership and developing a mindful workplace culture is an effective response to the kinds of maladies found in our modern workplaces—the pressure to do more with less, uncertainty and change, fluctuating engagement, plus rising incidence of mental health problems. Over the past 8 years working with over 100 different organizations, and more than 100,000 leaders and employees, this presentation will share:
MindWell's holistic approach for developing mindful workplaces and findings from working with various organizations such as the Toronto Police Service, Enbridge, and Worksafe BC.
Central learning from MindWell's 4-week mindful leadership training such as thriving through difficult conversations, leading with empathy, and setting expectations that will be met.
Plus, you will learn Take 5 – a mindfulness-in-action tool you can bring into your leadership practice to help build a more mindful workplace culture.
Workshop will be led by Geoffrey Soloway, PhD. Founder and CEO of MindWell U, Geoff has helped to support the mental health and wellbeing of over 1000,000 Canadians from coast to coast to coast. Over the past 20 years Geoff has been engaged in developing, researching, and implementing innovative approaches to Mindful Wellbeing with organizations such WestJet, TMX and The Privvy Council of Canada. See full bio here.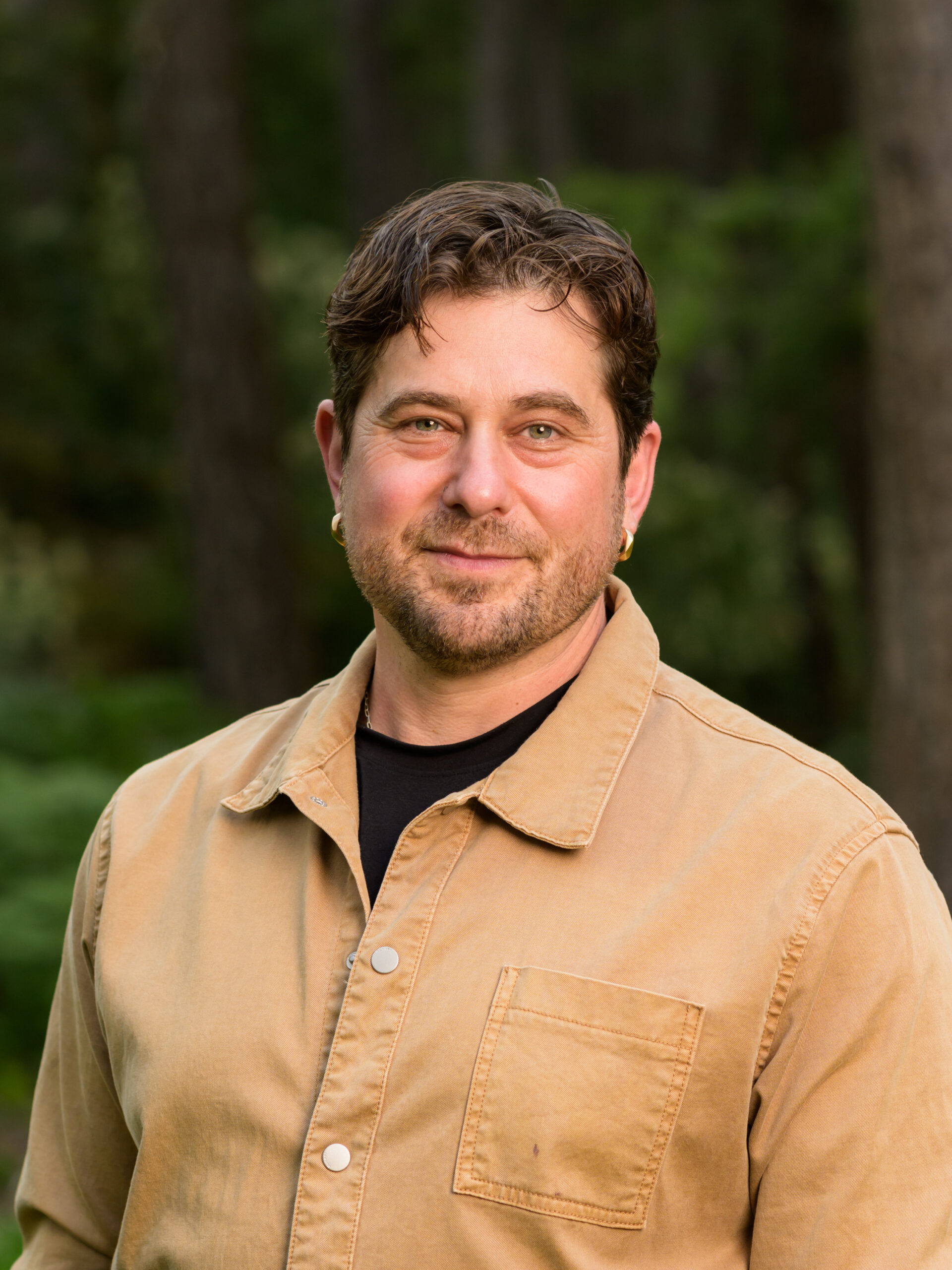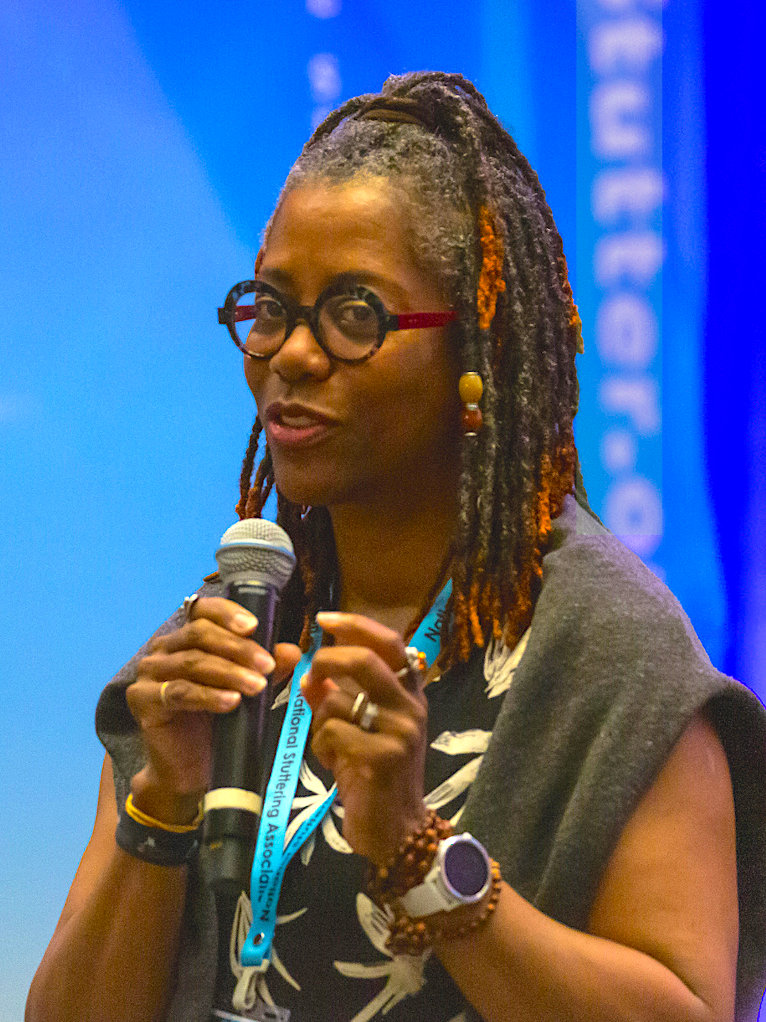 Adding Joy to Your Strategic Plan: How Reducing the "Joy Gap" Leads to a High Performing Organization
Is joy on your to-do list? It rarely is for most leaders, but engagement scores and performance outcomes almost always are. Research has shown, however, that joy is an essential part of positive daily work and leads to increased engagement and performance. In this workshop we will review four components of a positive, joyful workplace leading to a high-performing organization, examine organization research that answers the question, "What drives joy at work?", and learn three specific steps leaders can take to increase joy at work. We'll conclude with the most productive way to increase joy in the workplace – a highly-interactive, engaging learning experience where participants will cultivate joy within themselves and use it to multiply joy in others.

By the end of this engaging session attendees will:
Understand the factors that lead to joy
Know how to create a work environment that reduces the joy gap
Feel more joy and spread joy to others
Experience sympathetic/empathic/appreciative joy
Led by Dr. Shawn Y. Holmes, a practitioner-scholar with 30 years of experience across the educational spectrum. She holds two doctorates (a DMD and PhD in science education), a master's degree and has teacher certifications in mindfulness meditation as well as extensive training in trauma-informed practices, anti-racism, and ethical sensitivity.
Mindfulness in Healthcare & Helping Professions: Navigating Burnout With Self-Compassion and Presence
Working in healthcare and the helping professions have unique challenges to our wellbeing. While workload, communication issues and discrimination are common to many workplaces, physicians, nurses, social workers, and so many other healthcare workers are uniquely challenged by being on the frontlines of human suffering.  The tension between our values, personal wellbeing and the limitations of an overburdened system can lead to significant moral injury, while our repeated exposure to others' pain and trauma can trigger our own suffering and contribute to an empathy distress that is strongly associated with burnout. 
Through a balance of presentation, interactive discussion and practice periods, participants will gain an introduction to a set of skills that have the capacity to transform their perspective, effectiveness, and enjoyment of their workplace and homelife. 
Take-aways from this interactive session will include: 
Understanding the definition of mindfulness and how its formal and informal practice can reduce suffering in ourselves, in our relationships, and in those we work with as patients
Learning the current clinical and neuroscientific evidence of mindfulness in relation to anxiety disorders, depression, chronic pain, and other common clinical conditions
Exploring the epidemic of stress and burnout in our professions, and to better understand how to rediscover meaning and joy in the work that we do
Practicing the application of mindfulness and compassion skills such as the body scan, SOBER breathing space, and breath meditation for use in personal and clinical practice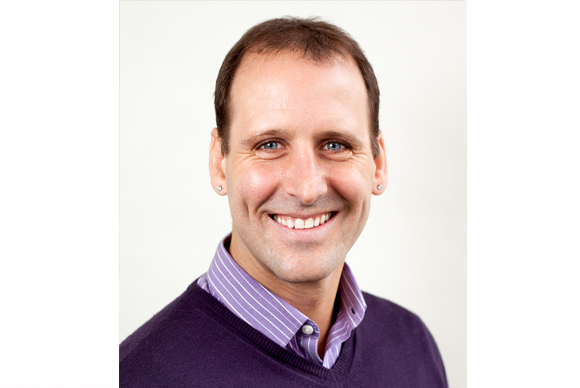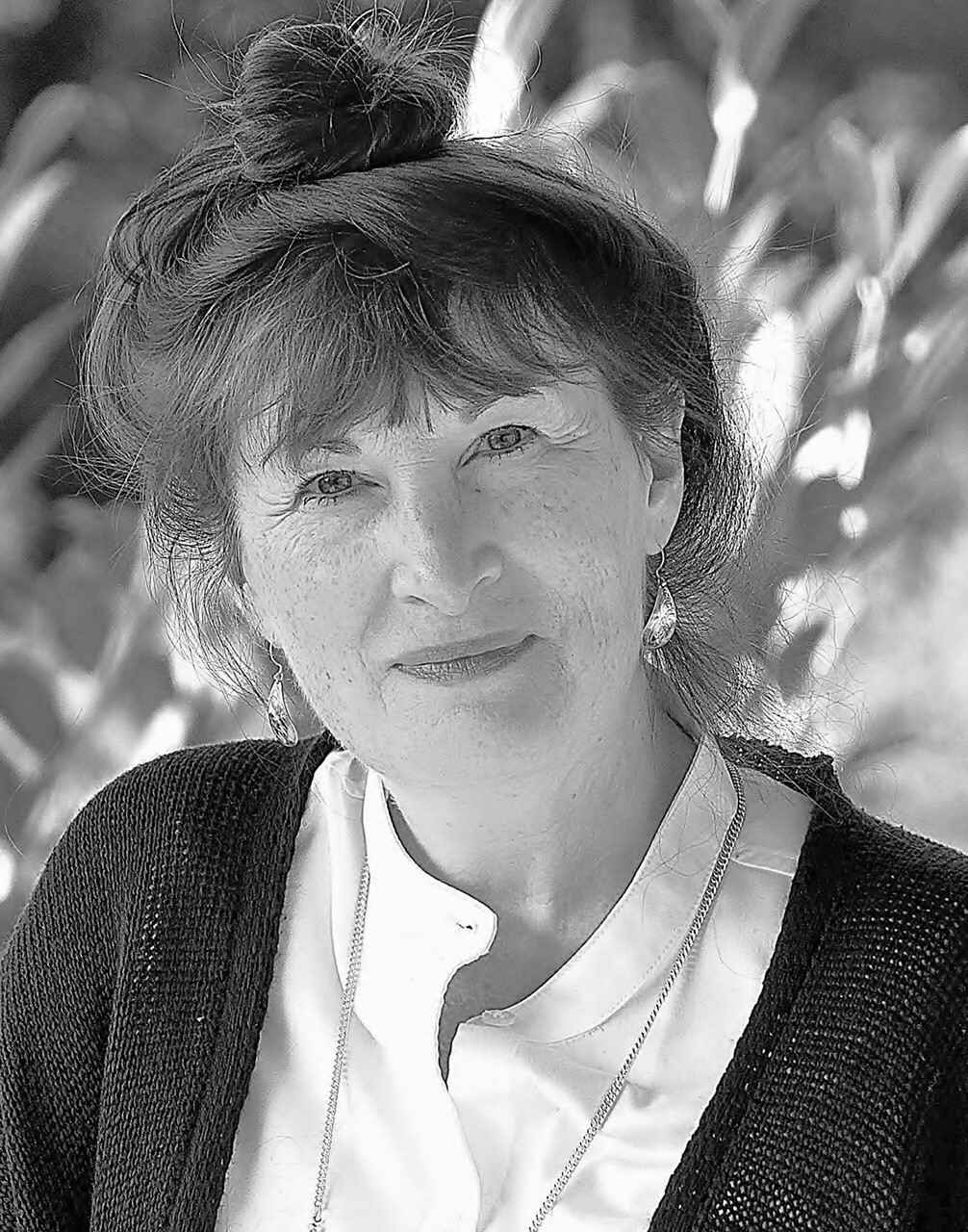 Cultivating a Kind Mind: A Bold Approach to Building Resilient Teams and Organizations
Did you know that givers of kind acts suffer less depression and anxiety, experience elevated moods and exhibit more prosocial behaviours?  Kindness gently evokes gratitude, happiness and inspires recipients to pay-it-forward by a remarkable 278%.  
We live and work in unprecedented times where kindness to self, colleagues and community is needed more than ever.  Being kind is a simple concept – too simple, some might think to provide a solution to the complex challenges of work and life. But it is precisely this simplicity that gives it such power to affect positive and sustainable change from the frontline to the boardroom.  
When intentionally integrated throughout a department or organization, it becomes a standard for decision-making with the power to lift the emotional culture up and enrich it.  Being mindfully kind provides an easily understood 'benchmark' for recharging individuals amid the daily changes of today's transitioning workplace.  Kindness offers a bold new approach that can be applied to employee engagement and wellbeing with outstanding results. Being kind and mindful go hand hand-in-hand, nudging leaders to be conscious of how their actions and words impact others in creating a positive work environment.  
In this session we will explore two case studies of leaders who disrupted their businesses by employing kindness as a strategy and how one leader effectively launched their organization to become the recipient of the prestigious 100 Most Admired Corporate Cultures in Canada in 2022.
As a participant you will explore the four reasons to start a kindness initiative and be introduced to the 12 Step Culture Enrichment Roadmap to get you there. 
Reason #1: Kindness enrichment can provide a comprehensive, coordinated framework for integrating health and wellness into the corporate fibre of the entire organization.  
Reason #2: Kindness is actionable and easy to understand and cuts through perceived communication barriers. It has limitless possibilities for ideas that can be converted into simple action. 
Reason #3: Kindness enrichment offers a way for individuals across the range of physical and emotional health to get involved immediately in small ways to enhance their wellbeing.
Reason #4: Kindness is a subject that speaks to everyone.  It resonates with both the heart and the mind.  Rather than trying to motivate individuals, kindness is designed to inspire them to act by resonating with core human values.
Using Mindful Leadership to Unleash Your Best Workplace
Join us for a fascinating discussion on how mindful leadership leads to workplace well-being and learn to unleash the best in your workforce. We have pulled together a panel of senior leaders who will share various perspectives and pieces of the puzzle for creating a mindful workplace, improving psychological health at work, and reaping the personal and organizational benefits. Joseph Iannicelli, former President & CEO of Standard Life Insurance Company of Canada and author or "Unleash Your Best Self" will start with a synthesis of what has transpired throughout the conference and moderate the keynote discussion. Joseph will share his own perspectives from his experience as a CEO and lead a lively dialogue with the expert panelists. 
Experts include: 
Ashley Spetch, PhD, from WorkSafeBC with her observations of what is happening in workplaces across BC in relation to psychological health and injury, and the positive mental health strategies WorkSafe BC is implementing within their own organization. Ashley is the first Chief Mental Health Officer of any workers' compensation board in Canada.
Michael Pietrus, from the Mental Health Commission of Canada (MHCC) heads up the largest systematic effort in Canadian history focused on reducing stigma related to mental illness, the Opening Minds initiative, along with the Mental Health First Aid program. Michael will share some ways in which MHCC is disrupting the status quo and his perspective on what it takes to create a mindful workplace. 
Barbara Piper, Mindfulness and Compassionate Leadership Expert from the Netherlands, who is representing Stanford University's Centre for Compassion and Altruism Research and Education (CCARE) will provide thoughts on implementing mindful and compassionate leadership within your organization—why this is essential and simple steps you can take today toward becoming a more mindful leader yourself.
As the conference draws to a close, Barbara will lead the conference delegates through a mindful grounding exercise meant to send you away with hope, clarity and direction on your path to creating a more mindful workplace.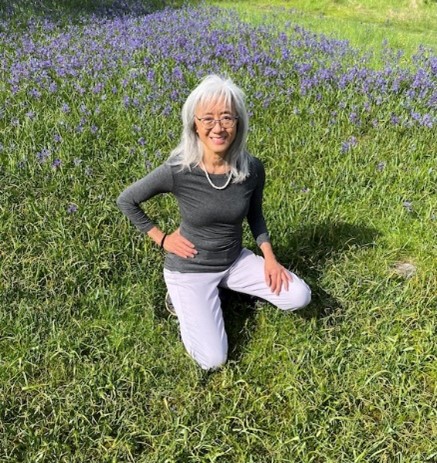 Mindfulness Session: Embodied Mindfulness
Join Ocean Lum for an embodied mindfulness session designed to help you learn to navigate life's ups and downs with greater ease and resilience. Embodied mindfulness is a transformative practice that goes beyond traditional meditation techniques by emphasizing a deep connection between the mind and the body.  This practice teaches you to be more attuned to the subtle cues and messages that your bodies send to you, which can be instrumental in managing stress, anxiety, and other emotional challenges. 
By grounding yourself in the sensations of the body, you can break free from the grip of racing thoughts and find solace in the present moment. This practice can be particularly beneficial in helping you to manage physical pain and discomfort, as it encourages you to explore your body with curiosity and gentleness, often leading to improved pain tolerance and a more positive relationship with your physical self. 
This session will be led by Ocean Lum who also facilitates BCalm's Mornings of Mindfulness, and Calm, a Corporate/Community Art of Living Mindfully course. Ocean is passionate about the Body-Mind-Spirit continuum. She holds a BSc in Nutrition and Biochemistry and a Master's degree in Counselling Psychology. Ocean is a Registered clinical Counsellor in private practice. 
Mindfulness in Nature: Workplace Refresh
Join Jackie Gay for a nature-based mindfulness session. Revive and refresh after grabbing lunch with this short (silent, mindful) walk, followed by a sensory 'bath' in nature and guided mindful walking.
The session will introduce some of the tools of nature-based mindfulness through experiential activities. Learn how this simple and effective practice can be applied to any workday or whenever you need a refresh and reset to achieve the following:
Full somatic refresh through sensory attunement.
Refinement of awareness of the sense doors, including thoughts and emotions, which can be acknowledged and allowed to pass through in the same way as natural phenomena such as the wind.
Understanding of ways to use nature to increase receptivity and subtle awareness.
Mindful walking experience based on five stages (seeing, hearing, focus on feet, focus on whole body, metta).
How these tools can be applied even if it's not possible to be outside in nature.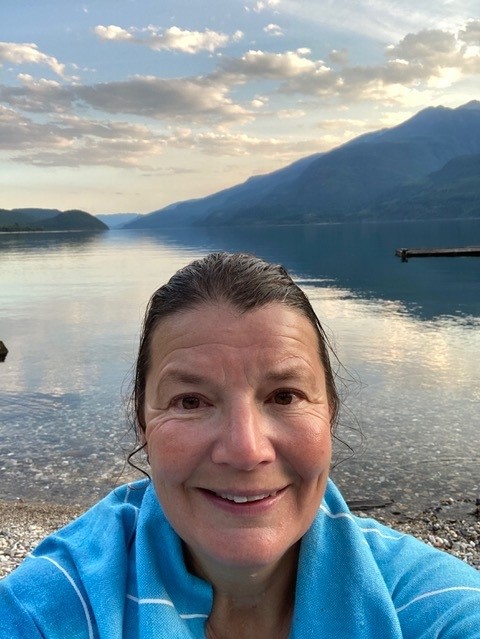 PO Box 39001
Station James Bay
Victoria BC, V8V4X8
© 2023 The BC Association for Living Mindfully. All rights reserved.